Academics
The department offers degree programs and courses in areas within Computing and Mathematical Sciences at all levels of higher education:
Graduate Program
Degree options
Minors
Undergraduate Program
Degree options
Minors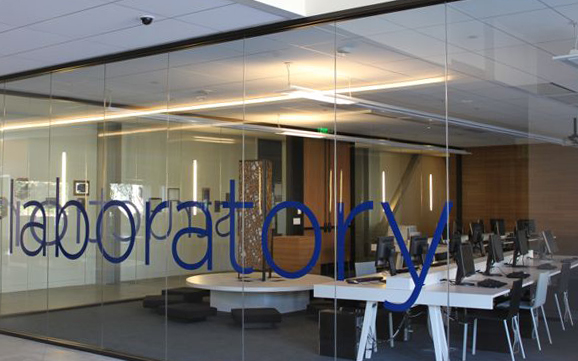 Caltech offers a four-year undergraduate program leading to a Bachelor of Science degree, with majors available within the Computing + Mathematical Sciences department in Applied + Computational Mathematics and Computer Science. These majors aim at providing in-depth understanding of both theoretical and practical aspects of each discipline. CMS also offers a minor in Control + Dynamical Systems and a minor in Computer Science, intended to supplement one of Caltech's standard undergraduate degrees. This minor is designed for students who wish to broaden their knowledge beyond their normal major and/or who may wish to pursue a graduate program involving control or dynamical systems. Transcript and graduating degree materials will properly reflect the completion of the major or minor requirements. Undergraduate students are also encouraged to participate in research projects with faculty as part of their curriculum.
Undergraduate Admission
Students are admitted to the Caltech undergraduate program from the US or from abroad on the basis of strong academic performance in a rigorous course of college preparatory study, especially in the areas of mathematics, science, and engineering. Information on the application process can be found on the undergraduate admissions office website. (626) 395-6341 or e-mail.
The department offers a variety of classes at all levels. Courses numbered below 100 are taken primarily by undergraduate students. Those numbered from 100 to 199 are taken by both undergraduates and graduates, and those numbered 200 and above are taken primarily by graduate students.
The number of units assigned to a course represents the sum of the number of hours spent in class, the number of hours in laboratory, and the estimated number of hours to be spent in preparation per week. Note that the Caltech school year is divided into three terms: Fall, Winter, and Spring. At the end of the seventh week of each term, a list of courses to be offered the following term is published by the Registrar's Office. On the day of registration (see Academic Calendar), an updated and revised course schedule is published announcing the courses, class hours, and room assignments for the term. Students should avoid scheduling two courses taught at the same time. To help students plan ahead, our department also provides at the end of each academic year the anticipated Course Schedule of the next academic year.